Learn to follow your
dreaming process

Gain skills in Dream and Dreambody work
Dreaming Intensive
September 23-28, 2022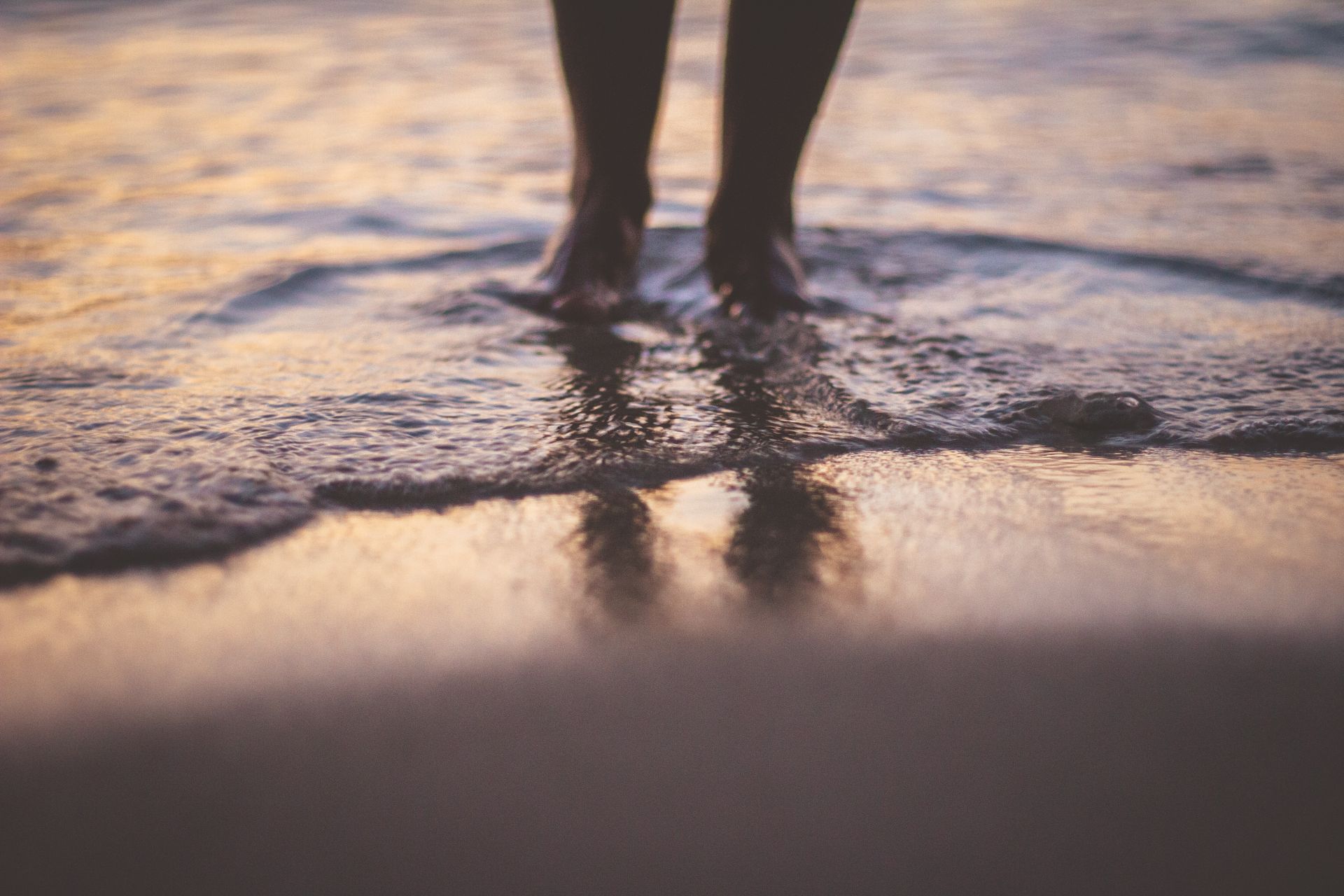 Dreamwork and Body Symptom Tools for
Personal and Collective Transformation
Early Registration $450 until August 31st

Use discount code DIearlyREG at checkout
The dreambody begins with a subtle feeling or sentient experience, which manifests in the body in terms of symptoms and uncontrolled movements, in dreams, in synchronicities . . . it is your personal, individual experience of The Tao That Cannot be Said in consensual terms.

Arnold Mindell, QUantum Mind, (2000) p.509
Photo by Stefano Pollio on Unsplash
2022 Dreaming Intensive
September 23-28, 2022
Process Oriented work with Dreams and Body Symptoms

Concepts, Tools and Practices
Dreams happen at the edge of our known worlds, and symptoms happen at the edge of our known identities. Unfolding and exploring these unintentional and unknown experiences is mysterious and ancient work. It takes skills and methods, intuition and creativity.

In this experiential and immersive Dreaming Intensive we invite you to study Dreams and the Dreamingbody with six seasoned Processwork teachers.
Dive into concepts and experiences of the Dreambody, Childhood myth, Communal Medicine, Creative arts, Attitudes of Awareness and a Dreambody approach to Trauma.
18 Course Hours Over 6 Days

Attend Live or With Class Recordings
Engage and Collaborate with a Group of International Learners
Renew Your Purpose and Find New Resources
Dreamwork and Body Symptom Techniques Designed to Connect you to the Meaning of your Experiences
Photo by Saad Chaudhry on Unsplash
Go deeper into the things that matter
The 2022 Dreaming Intensive
The Dreaming Intensive Will Help You:
Explore the meaning of your dreams and body symptoms

Discover unexpected and transformative resources you can tap into

Cultivate the ability to find purpose in troubling experiences.

Learn techniques to use the energies in dreams and body experiences.

Find your own unique dreaming path and purpose.

Connect with colleagues, establish new relationships and build your network.
Follow Your Dreams, Connect to Your Potential, Deepen Your Relationships and Bring Joy to Your Professional Life.
the 2022 Dreaming Intensive
Work With and Learn From an
Experienced International Team
All times listed in Pacific Timezone
Click here for a timezone converter


September 23, 3-6pm PST:
"Developing Dreamland Attention: Building our Creative and Psychic Muscles"
with Susan Kocen
September 24, 10am-1pm PST:
"Working with Dreams using Process-oriented Methods and our own Dreaming Capacity"
with Ingrid Rose
September 25, 3-6pm PST:
"Exploring the Dreambody"
with Jai Tomlin
September 26, 10am-1pm PST:
"Communal Medicine: The Dreaming Body in Community and the World"
with Pierre Morin
September 27, 3-6pm PST:
"PLANET EARTH CALLING: Dear Dreamer, come home"
with Lynn Lobo
September 28, 10am-1pm PST:
"Trauma - A Dreambody Approach"
with Emetchi
Experiential - Online - Immersive
DEVELOPING DREAMLAND ATTENTION: BUILDING OUR CREATIVE AND PSYCHIC MUSCLES

Sept 23 @ 3-6pm (PST)

with Susan Kocen
To work with dreams and symptoms requires methods and skills, some learned, some intuitive. It also requires an awareness attitude, of signal awareness, content curiosity, and a deep welcoming of all the unfamiliar information that arrives from 'dreamland'. In this class we will focus on our skills of seeing (clairvoyance), hearing, (clairaudience), feeling (clairsentience), and knowing (claircognizance). You might be surprised by some unexpected muscles and deep skills you did not realize you had!.
About the Instructor: A dreamer since landing on earth, Susan is a Process Work Diplomat, currently working in private practice, and on the Teaching Faculty at the Process Work Institute. She has also been a working artist and designer, a Community Program Builder, a counselor for Portland's Houseless, mentally diverse community, and an Acupuncturist. All roads have led to and been informed by a deep dreaming life, and an attention to lived experience informed by creativity, sensitivity and the deep democracy of many levels of experience.
WORKING WITH DREAMS USING PROCESS-ORIENTED METHODS AND OUR OWN DREAMING CAPACITY

Sept 24 @
10am-1pm (PST)
We will be learning and applying specific tools in exploring night-time dreams and their rich images to cultivate insight into what is speaking to us from the dreaming field. Dreams contain a wealth of information which when revealed can serve us well as a guide for life. All who are interested in exploring dreams are welcome to join the class no matter what the level of experience.
About the Instructor: Ingrid's guiding inspiration for her life work stems from her history of growing up in South Africa, where as a child, perceiving the injustice around her, she decided early on to devote herself to individual and social change. Ingrid has been in private practice for more than 35 years working with a large range of presentations, as well as being a clinical supervisor and international group facilitator. She has taught at college level, and has had extensive experience teaching Processwork to many groups in Portland, Oregon and all over the world. She has a long history of yoga and meditation practice and a strong interest in shamanism, adding to the depth of her work. Ingrid's love of dreams and dreaming has guided her work and teaching since she first encountered Jungian dreamwork in the 70's.

EXPLORING THE DREAMBODY
Sept 25 @ 3-6pm
(PST)
with Jai Tomlin
Exploring the Dreambody, with focus on childhood dreams or memories as pathways for accessing one's natural facilitation style. We will explore how to use this tool with any disturbance, including worrisome body symptoms. Learn the body's language in how it expresses itself and gives us important information. Transform burnout and despair by believing in and understanding body symptoms and dreams as messengers with a purpose, from our deepest self
About the Instructor: Jai is on faculty at the Process work Institute of Portland and is a Diplomate member of IAPOP, the International Association of Process Oriented Psychology. She has been a chiropractic physician and functional medicine doctor for over 25 years. She is also a graduate of the Global Coaching Institute and a certified coach through the International Coaching Federation (ICF). As a facilitator and coach, she helps individuals and organizations to develop leadership skills, embrace change, and transform conflict. She is dedicated to raising awareness and empowering people in their own unique leadership style.


COMMUNAL MEDICINE: THE DREAMING BODY IN COMMUNITY AND THE WORLD

Sept 26 @ 10am -1pm
(PST)
From a Dreambody perspective the focus is in addition to health in the conventional sense (small health) on Process and what I call Big Health. Community contexts and dynamics co-create our body experiences and make some of us sick. In addition, conventional thoughts about health add a layer of sickness by out casting sickness. We will explore the many forces that influence our health and the underlying intelligence or Process Mind as a way to access our innate whole health or Big Health.
A
bout
the Instructor: Pierre Morin MD, PhD, currently works as clinical director and supervisor with refugees and trauma survivors in a community outpatient mental health setting, in Portland Oregon. As a physician in Switzerland he worked in the fields of brain injury recovery and psychosocial medicine. He is a co-author of Inside Coma, author of Health in Sickness and Sickness in Health, Big Medicine: Transforming Your Relationship with Your Body, Health, and Community and has written numerous articles on mind-body medicine and community health. He is an international coach and trainer and the current co-president of the international association of process-oriented psychology (IAPOP).


PLANET EARTH CALLING
DEAR DREAMER, COME HOME

Sept 27 @ 3-6 pm
(PST)
with Lynn Lobo
Dear Dreamer, come home. This is a creative journey workshop where we will be tuning into our senses, drawing, and writing stories to understand our earth path.
About the Instructor: Lynn is a dedicated dreamer from an early age. As a practicing visual artist and a teacher at PWI, their areas of interest are dreambody, creativity and Worldwork, with a particular focus on anti-racism. They are a co-author and illustrator of the graphic novel - Dreaming Into Community; a Guide Book to Worldwork. Lynn has also had a 20 year career as a Doctor of Traditional Chinese Medicine and as a body-psychotherapist. These days they spend time painting, meditating, walking in nature and teaching process work.
TRAUMA - A DREAMBODY APPROACH

Sept 28 @ 10am - 1pm
(PST)
with Emetchi
We live in a dreaming universe that is intelligent and purposeful. We also each have a Dreambody, a dreaming body that is always [24/7] sending information through various dreamdoors. Trauma is an experience which is shocking, if not shattering, to a person's identity. Embedded within the traumatic experience is a graphic invitation to transform the worst energies into something purposeful and meaningful. I find often that the most horrific aspects of trauma contain powerful seedsof transformative change processes not only for the person or people but for the larger field around. In this class you will get an overview of basic processwork principles of trauma work and core information; simple guided innerwork to get into dreaming; dyad work using dreambody state to facilitate the main energies inside the childhood dream/earliest memory and then reflect together how the embedded task could connect to your Life Myth; the overall journey of your soul.
About the Instructor: Emetchi is a longtime Diplomate living in Pdx, a teacher, therapist, facilitator, supervisor and mentor who works inside the US and internationally. She has experience working in private and government settings with marginalised groups and mainstream establishments, and is comfortable working in private practice, with small communities and organisations as well as doing street work. In Sydney, Australia Emetchi was part of the first HIV prevention streetworking team and earlier co-created the first Child Sexual assault and Incest recovery center. For some years now she has considered the Tao That Cannot Be Spoken to be her first employer and tries to balance allegiance to this with paying her bills. She travels less these days as body symptoms, aging, creative pulls and the environmental downside of travel gain traction. Her passion for the PW paradigm deepens as Life continually creates opportunities to tweak her edges and grow her comprehension of Deep Democracy in action and the blessed gift of living dreaming while awake.
Take Your Dreaming to the Next Level

Photo by Kate Stone Matheson on Unsplash
The 2022 PWI Dreaming Intensive
September 23-28, 2022
Space is Limited ...
Do I Need Any Special Background To Attend?
No prior knowledge is required. This intensive will introduce you to a powerful transformational approach to dreams and body symptoms, developed by Arnold Mindell, PhD, known as Processwork or Process Oriented Psychology.
For more information, go to the About Processwork page or visit our blog to read diverse perspectives and applications of the work.
Financial Equity
PWI recognizes the global financial disparities that unequally impact people's opportunities to participate. PWI offers equity options whenever possible. If you wish to attend but are impacted by financial disadvantage, please contact us via email at: pwi@processwork.org
Important Participation Information
Workshops are recorded to provide on demand access and the opportunity to review and study deeply over time. Please be aware that workshops are recorded (except for break out groups). If you speak or show your camera, you will become part of the limited time recording, available to other enrolled participants via the course site. Course site and workshop recordings available for three months after the live workshops end.
The Intensive is a confidential, adult learning environment. Participant privacy and confidentiality is extremely important for everyone's safety and learning. Please ensure that you keep other participant's personal information private and confidential and do not share identifying details beyond the course participant group.
The Leadership Intensive is a confidential, adult learning environment focused on personal and community transformation. The activities may elicit emotional and psychological stress. If you have experienced psychological difficulties either in the past or present that may impact your participation, please consider carefully if this event is right for you. While all care is taken to support individuals, each person is responsible for their own needs and boundaries. By registering for the Intensive, you agree to take personal responsibility for your experience and to seek out support if you need it.
The Intensive is taught in English, with an awareness and sensitivity to the experience of those for whom English may be a second (or third or fourth) language. We welcome a multilingual group and ask for shared awareness of the challenges of using English when it is a second language. Participants should ensure they are comfortable with their own level of understanding of English conversation and instruction.