Learning to Listen and Lead from the Inside Out
Accessing Deep Body Wisdom On Tap
in Leading Through Challenging Times
Cathy Bernatt, MA, Dipl. PW.
ICF Master Certified Coach
Photo by Levi Guzman on Unsplash
November 8, 15, 22, 29, 2022
Time Option 1: 9:00am-10:30am PST
Time Option 2: 4:00pm-5:30pm PST
Author: Cathy Bernatt

Level: All Welcome

Course time: 6 hours

Recordings Available

Two Timezone Options
Course overview
Our bodies hold within them a wealth of wisdom that can help guide us during challenging times. Most of us are somatically "out of shape" and our body wisdom muscle development is in need of a good workout. By dedicating ourselves to "wake up" to the wisdom our bodies have for us, we can reap the riches available to us right at our inner doorstep.

Empty space, drag to resize
International Coaching Federation
Continuing Education
ICF Certified Coaches (ACC, PCC, MCC) can earn 6 hours towards your 16 required Resource Development CCE hours for participating in this workshop series.
Empty space, drag to resize
Financial Equity
Financial Equity Options
Please choose the rate that is fair for you.
Rate 1 - $270 full fee
Rate 2 - $189 (30% discount) Use checkout code: FinEQ
Rate 3 - $108 (60% discount) Use checkout code: FinEQ3
Scholarships available.
Please email us at
[email protected]
What's included?
In this workshop series, we will enter a body wisdom dojo (a practice room) and learn ways of honing our individual and collective body wisdom muscles that will enable us to lead at a whole new level. Participants will have a chance to work on real leadership or life challenges they are facing and apply a range of deep inner work awareness practices, field, systemic and experiential theatre methods for gaining access to wisdom you didn't even know you had.
Photo from evokinggrace.com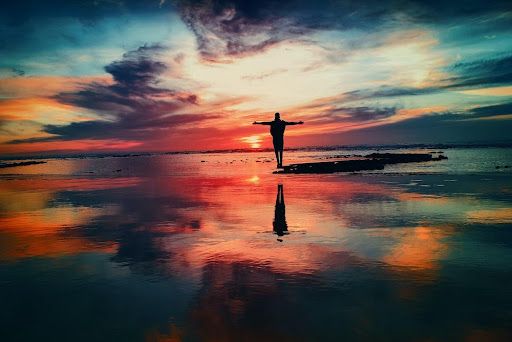 Photo by Mohamed Nohassi on Unsplash
What will I learn?
This course will help you as a leader to get to know yourself better and be able to access a greater array of ways of helping the systems or organizations you lead. The result of learning to access body wisdom to help navigate challenges is that you feel better coming to work every day.
You develop more robust relationships with others.

You find ways of working through tense situations more constructively.

You're able to take different perspectives, become more curious.
Learning to Listen and Lead from the Inside Out
Accessing Deep Body Wisdom On Tap
in Leading Through Challenging Times
Meet the instructor
Cathy Bernatt
Cathy Bernatt, MA, Leadership Studies; MA Conflict Facilitation & Organizational Change; MA Process Work; Dipl.PW.

Cathy's vision is to help "realize unlimited potential in people and organizations." As a Master Certified Coach (ICF MCC), a Professional Facilitator, Process Work Counselor and an international Organizational Consultant, Cathy has more than thirty-five years of experience coaching, consulting and facilitating teams and individuals ranging from CEO's of multi-national corporations down to new managers in both profit and not-for-profit organizations around the world including Asia, N. America, The Middle East, South Africa and Central, Eastern & Western Europe. She operates from a core belief that the wisdom and answers to all the challenges we encounter in being alive and being human lie within each individual, system or relationship. Her approach centers around helping people learn to "hunt" from within themselves and the systems that they are part of to find the nuggets of gold that elicit new wisdom and help unfold the challenges that show up with opportunities for growth and transformation. She's a Canadian "polar bear" nature spirit, who found a spiritual home in Japan for 22 years and currently resides in the Pacific Northwest in Portland, Oregon.
The title of this workshop series comes from an image I had of body wisdom being on tap as beer or tonic is on tap at a bar ... readily available at all times.

All we have to do is "tap" into it, and let the body wisdom nourish and inform us about what might be a next step in addressing the leadership challenges we face.
Cathy Bernatt
Important Participation Information
Workshops are recorded to provide on demand access and the opportunity to review and study deeply over time. Please be aware that workshops are recorded (except for break out groups). If you speak or show your camera, you will become part of the limited time recording, available to other enrolled participants via the course site. Course site and workshop recordings available for three months after the course completes.
The course is a confidential, adult learning environment. Participant privacy and confidentiality is extremely important for everyone's safety and learning. Please ensure that you keep other participant's personal information private and confidential and do not share identifying details beyond the course participant group.
The course is a confidential, adult learning environment focused on personal and community transformation. The activities may elicit emotional and psychological stress. If you have experienced psychological difficulties either in the past or present that may impact your participation, please consider carefully if this event is right for you. While all care is taken to support individuals, each person is responsible for their own needs and boundaries. By registering for the Intensive, you agree to take personal responsibility for your experience and to seek out support if you need it.
The Intensive is taught in English, with an awareness and sensitivity to the experience of those for whom English may be a second (or third or fourth) language. We welcome a multilingual group and ask for shared awareness of the challenges of using English when it is a second language. Participants should ensure they are comfortable with their own level of understanding of English conversation and instruction.