USA/Europe Lab
Navigating Conflict with Our Extended Minds:

A Systemic E

mbodied Approach

Do you ever find yourself either making a mess in conflict or avoiding it altogether? In this 6 week Lab learn tools to increase your conflict competence.

12 hours — 6 weekly 2 hour Zoom sessions
con"live" traducción a Castellano
Photo: Chip Somodevilla/Getty Images
12 October - 16 November 2022
Wednesdays, 9-11am USA Pacific
12 -2pm USA East Coast
18-20h Central Europe

Space is Limited to 16 - - Register Now.
Financial Equity Options
Please choose the rate that is fair for you.
Rate 1 - $360 full fee
Rate 2 - $252 (30% discount)
Use checkout code: FinEQ
Rate 3 - $144 (60% discount)
Use checkout code: FinEQ3
Times are based on Portland, Oregon USA.

Use this handy tool to help you determine the course times where you live.
In this Lab you:
develop your extended mind by drawing on the intelligence that exists in your body, and

learn ways to use this intelligence when navigating conflict.



You will learn social arts practices from Theory U which give you:
practical information about a conflict,




options for interventions, and




an inner sense of grounded openness to approach difficult situations.



For more in depth learning and practical application we suggest you choose a specific conflict to study throughout the Lab.
Lab content
Social Arts Practices from Theory U

Stuck Practice
We allow our bodies to physically shape and express the tensions within a conflict. This is done both individually and in groups
Generative Movement Conversation
While practicing open mind and not knowing, we allow fresh interactions to emerge through our movements. We develop our ability for co-creation in one to one conversation.
Generative Group Interaction
Expanding the previous practice, we develop our ability for co-creation in group conversations. We notice how much can be communicated by embodiment and the spatial relationships
Three Dimensional System Sculpting
Three Dimensional System Sculpting: Using simple objects, we create a three dimensional mock-up of a conflict. Looking at it from different perspectives we gain a deeper understanding of relationships and see new options for interventions.
Four Dimensional System Mapping
To create a map of the current reality individuals will physically take on roles and their location in the system. By stepping into the system each player finds their spatial orientation to the whole and to others. Pausing, players sense into the system and then allow a new configuration to emerge - creating a second map. From this shared experience players and observers discuss leverage points and future actions.
Fundamental Embodied Awareness
In each session we will practice developing our capacity to be aware of embodied connection to self, the space around us, people and the earth.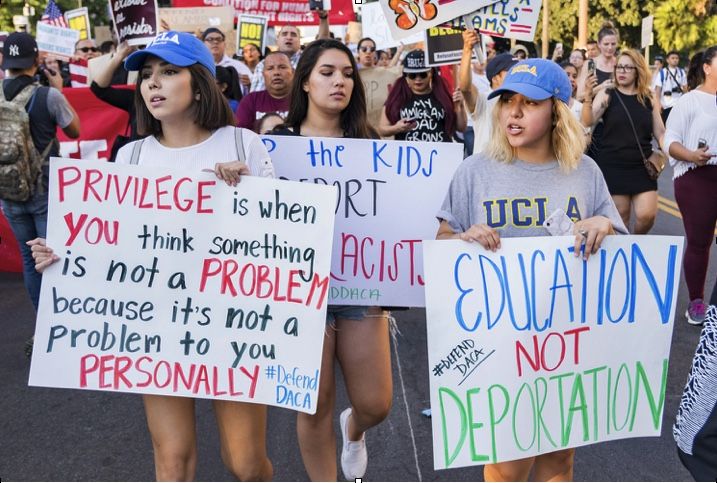 Who is it for?
This work is for those interested in using what science writer Annie Murphy Paul calls our "extended mind". We can tap the intelligence that exists beyond our brains—in our bodies, our surroundings, and our relationships.
"Thinking outside the brain means skillfully engaging … – the feelings and movements of our bodies, the physical spaces in which we learn and work, and the minds of other people around us… By reaching beyond the brain ….. we are able to focus more intently, comprehend more deeply, and create more imaginatively – to entertain ideas that would be literally unthinkable by the brain alone. ……"

The Power of Thinking Outside the Brain by Annie Murphy Paul
Theory U and Social Presencing
Theory U, developed by Otto Scharmer, blends systems thinking, innovation, and social change leadership from the viewpoint of an evolving human consciousness.
In collaboration with Otto, Arawana Hayashi developed Social Presencing, a set of social arts practices designed to sense and explore the emerging future.
Fundamental to this Lab is Presencing, an open mind state of not knowing to allow fresh information to emerge.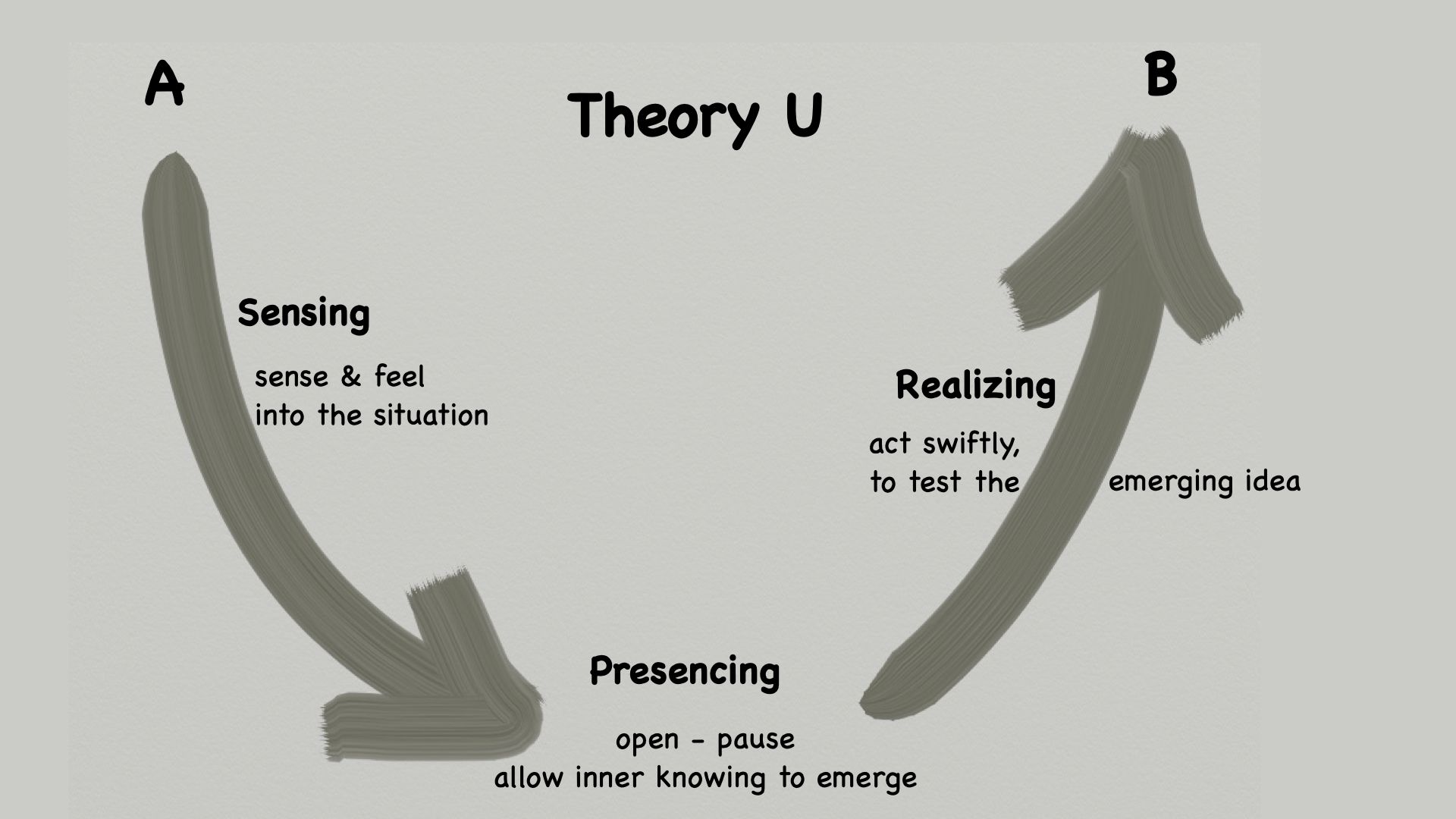 SOCIAL PRESENCING SERIES
Instructors

Carol Zahner
MS, Dipl PW

A co-founder of Processwork Latin America, adjunct faculty at the Process Work Institute and La Escuela de Trabajo de Procesos in Barcelona. Her current research explores the combination of Processwork and Social Presencing in individual and group work; and teaching in ways which honor cultural differences.


Annie Blair
MAPW, Dipl PW, RSME
Annie's longtime question is how do we unfold and activate the non-verbal wisdom and creativity held in our body's felt experiences and movements? This led her to Processwork, Authentic Movement and Social Presencing. She now uses these embodiment practices with individuals and small groups to discover fresh insights and shifts when facing life's questions and conundrums.
Annie and Carol will contact you to schedule a brief conversation to introduce themselves and learn about your interests. This helps shape the Lab.
Here are guidelines to optimize your Zoom experience:
Have a private and comfortable space to move in. If possible have a place to lie down and a mat or blanket.

Have simple writing and drawing materials.


Have a phone camera at hand.

Connect on a computer if possible.

Wear comfortable clothes.
Everyone is Welcome
No previous experience with Social Presencing or Processwork is necessary
From a Processwork approach this Lab will:
Increase awareness in proprioceptive and movement channels

Offer formats that could be applied to edge work and group dynamics

Give practice accessing a nonlinear state of mind.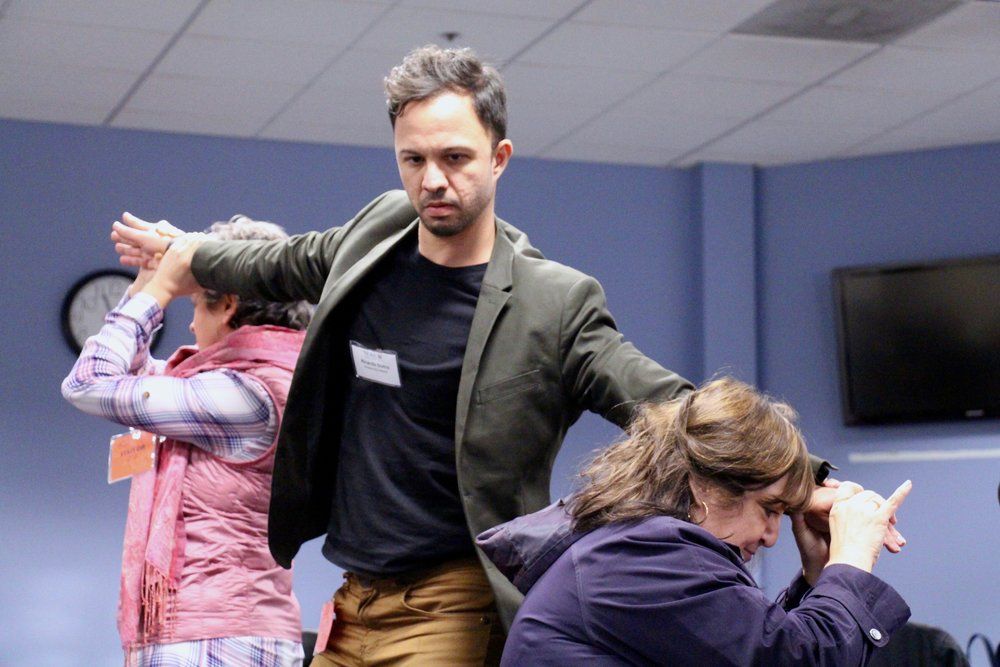 Photo: Ricardo Dutra Presencing Institu
te
Financial Equity Rates:
Rate 2 - $252
checkout code: FinEQ
Rate 3 - $144 checkout code: FinEQ3
Space is Limited to 16
Sign Up Today