6 workshop series - 24 TraiNING HOURS
The Science and Magic of Following Process

with Heike Hamann
Explore the elegance, magic and transformational power of being able to truly follow process.

Join Heike Hamann for a detailed look at the flow of a Processwork session from beginning to end, focusing on the concepts and skills needed to follow a process.

Learn how to identify what is more and less known, find and enter a dreamdoor, amplify signals, and follow feedback, so that you can unfold a process and reveal the magic!

March - June 2023
Learn The Skills And Concepts You Need To Follow A Process
Perfect for anyone studying Processwork, students, and recent graduates in the early days of their practice.
Payment plan and financial equity options available - see below for details
USA West Coast time
March 3, 24, April 14, May 5, 26,
June 16
Australia East Coast time
March 4,
25,
April 15,
May 6,
27,

June 17
Take a deep dive into the science and magic of following process
Learn
Master the basics of how to follow a process in great detail - each step is broken down into clear, bitesize chunks
From Start to Finish
Explore and discuss a whole Processwork session - from beginning to middle to end
Develop
Gain a deep and thorough understanding of Process Work building blocks, with concepts slowly and clearly introduced, and building on each other
Tips and Tricks
Learn tips and tricks for beginning (and not so beginning) therapists
Experience and Practice
Experience and practice Process Work in 'slow motion' - studying the structure, the interventions and the feedback
Community
Be part of a safe, intimate learning environment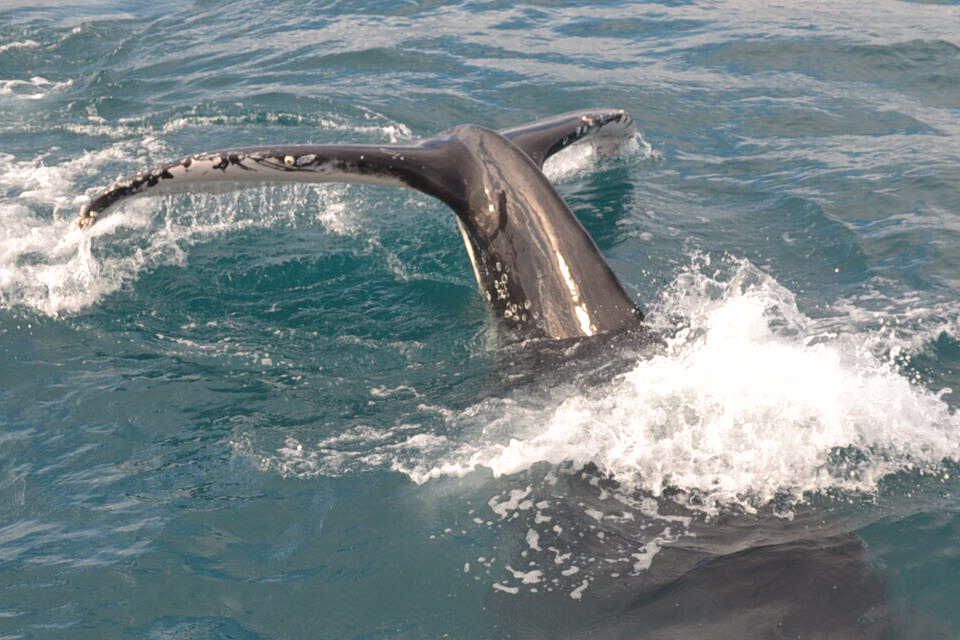 Heike's workshop series was wonderful! Through clear explanations and carefully and methodically exploring processwork approaches as a group, I gained a greater understanding of how to map and follow a client's process. Heike creates a warm and accepting space for all students to have a go at deepening their knowledge through asking and answering questions. I feel more confident in working with clients as a result of this training and I hope to study with Heike again in the future.
— Beth M
Heike has an incredible way of articulating and breaking down Process Work into bite size chunks that are digestible. I have noticed a HUGE difference in the way I practice since doing these workshops. I am able to understand and then integrate different pieces of the Process structure to my sessions with clients and I feel that after each workshop I have something to focus on to get more attuned to this work. I can't express my gratitude enough for Heike. She is gentle, soft, caring and incredibly knowledgeable. I love how authentic she is and true to herself.
— Natalie F
I highly recommend training and working with Heike, she has a gift for putting concepts into simple terms, and has made me a much better practitioner due to her approach to transferring knowledge. Her warmth, combined with her workshop structure which provides for practice and mastery, is magical! Heike is a gifted teacher, mentor and Therapist!
— Trish R
Heike explains why she created this course
Join Heike for the Science and Magic of Following Process

Or
Overview
What will we cover?
1. Mapping a Process:
Building Blocks
The 'building blocks' used to map a process: signals, channels, dreamdoors, the process structure (primary and secondary process), the awareness continuum and the levels of reality.
2. Unfolding a Process: Overview
Skills of unfolding a process - finding and choosing a dreamdoor, amplification skills (with particular focus on the language of the dreaming), and following feedback. How the building blocks and skills fit into a whole Processwork session
3. Unfolding a Process: Deep Dive
Deepen and practice our skills of unfolding a process. After a review of all the theory to date, we will discuss and watch demonstrations of the skills of amplifying by each channel
4. Working with Body Symptoms
Applying our learning about mapping and unfolding a process to working with Body Symptoms. Body Symptoms are a great place to start to apply this knowledge as they have a simpler process structure than general processes.
5. Working with Edges


Working with edges - the stages of edges in unfolding a process, how to recognize edges, and how to work with edges, drawing on material from Julie Diamond and Caroline Spark's book, "A Path Made by Walking".
6. From Start to Finish: a Complete Processwork Session
The final class brings everything together to study a complete Process Work session from start to finish with a particular focus on the beginning and the end, while integrating our learning about the "middle". We'll talk about metaskills and learn tips and tricks for more beginning therapists.
The series was fun, educational and gave me insights into myself, I felt free to be authentic and grow as we worked together as a group. James S
Her warmth, combined with her workshop structure which provides for practice and mastery, is magical! Heike is a gifted teacher, mentor and Therapist! Trish R


Heike supported me to drop into my learnings in such a deeper way and with such compassion, respect and love. Her knowledge is expansive, her authenticity is such a delight to be surrounded by. Markeeta H
Support for visual learners
Concepts are broken down with visual aids to help you learn
What to expect in each workshop
Check-in
– Each workshop starts with a check-in, creating an intimate container to support a rich and safe learning environment.

Innerwork Exercise – An experiential innerwork exercise follows, in which Processwork concepts are put into practice, and participants get to work on anything that they may need support or insights about.


Theory – Concepts of the day are broken down into simple, digestible chunks that clearly link together and build on each other. This is accompanied by a powerpoint presentation which provides a clear structure for the theory, and visuals to support the concepts being discussed.


Break – 20-30 minutes


Practical Component – One of the following:
A demonstration with a discussion about the structure and interventions at the end
A 'slow motion demonstration' with one or more discussion breaks about the structure and interventions
A 'slow motion session', in which participants take turns to work for 3-5min, with discussions
Small group break outs - dyads or triads
Video study of a demonstration from a previous workshop.

Wrap Up – Each workshop finishes with a wrap up to allow you to claim and integrate your learning.
Meet the instructor
Heike Hamann
Heike works in private practice as a psychotherapist and loves teaching Process Work to advanced students, recent graduates and therapists beginning in private practice. She is constantly astounded and amazed by the magic and deep transformation that happens when people's processes are lovingly and attentively followed, and the depth of wisdom each of us has is accessed.


She has a passion for really breaking down the steps involved in following process down to micro-steps, and teaching this in a very linear, progressive fashion, where concepts build slowly upon each other. She is gifted in creating a learning environment that is warm, intimate, supportive and playful – all questions are encouraged and welcomed, as is the sharing of experiences. The testimonials she has received speak to this.


She started her professional life as a mechanical engineer, before discovering and falling in love with Process Work in the mid 1990's. She started her formal studies with ANZPOP in Australia, and finished them at PWI in Portland, graduating from the Master of Arts in Conflict Facilitation and Organisational Change (MACFOC) in 2008 and then becoming a Diplomate and completing her Master of Arts in Process Work (MAPW) in 2010.


Her Master's theses were "What is Organisational Change from a Process Work Perspective?" and "Dealing with Fear in Paragliding". Heike has been on the IAPOP (International Association of Process Oriented Psychology) Board for 9 years and has been on Staff for numerous Worldwork conferences. She started teaching Process Work at the Metavision Institute, in Australia.


Before working in private practice and teaching she worked for a number of decades as a Management Consultant all over Australia and the world, with small and large organisations including small businesses and multinationals, and has experience working in the private and public sectors. Her work included Leadership Coaching, Organisational Development Consulting and she has extensive experience as a Senior Project Manager and Change Manager, with a track record of successfully delivering complex business and transformation projects. She ended this part of her career with a deeply fulfilling 6-month contract in Zambia, back on the continent of her birth.


Connection is important to Heike. Connection to the Divine, to Herself and herself, to Nature, to friends and family and to community. These days she loves having spaciousness in her life, which facilitates this Connection. She enjoys gardening, surfing, bike riding, cooking and loves sailing with humpback whales.
Financial Equity

PWI recognizes the global financial disparities that unequally impact people's opportunities to participate.
If you are impacted by financial disadvantage, please use the following discount codes to enroll at the rate that is fair
for you:


Rate 2 $504 - discount code: FinEQ
Recommended for those from developed economies
Rate 3 $288 - discount code: FinEQ3
Recommended for those from emerging economies
Choose the rate that is fair for you

The Science and Magic of Following Process
with Heike Hamann

TRY the first Class for FREE
Important Participation Information
Workshops are recorded to provide on demand access and the opportunity to review and study deeply over time. Please be aware that workshops are recorded (except for break out groups). If you speak or show your camera, you will become part of the limited time recording, available to other enrolled participants via the course site.
Course site and workshop recordings available for three months after the live classes finish.
This workshop is a confidential, adult learning environment. Participant privacy and confidentiality is extremely important for everyone's safety and learning. Please ensure that you keep other participant's personal information private and confidential and do not share identifying details beyond the course participant group.
This course is a confidential, adult learning environment focused on personal and community transformation. The activities may elicit emotional and psychological stress. If you have experienced psychological difficulties either in the past or present that may impact your participation, please consider carefully if this event is right for you. While all care is taken to support individuals, each person is responsible for their own needs and boundaries. By registering for the course, you agree to take personal responsibility for your experience and to seek out support if you need it.
This course is taught in English, with an awareness and sensitivity to the experience of those for whom English may be a second (or third or fourth) language. We welcome a multilingual group and ask for shared awareness of the challenges of using English when it is a second language. Participants should ensure they are comfortable with their own level of understanding of English conversation and instruction.