Introduction to Social Presencing
Free Taster Series
Everyone Welcome
With Annie Blair & Carol Zahner

October 6, 2021
October 7 Asia/Pacific
2 Sessions to Accommodate
International Participants - Details Below
Social Presencing taster series
Our Feeling, Moving, and Aware Bodies are Full of Wisdom!
In each session you will experience two practices that form the basis of all other practices used in Theory U.


1.) Mindfulness of Body: Turning our attention inward, we attend to our bodies as sensing organs with friendly interest and without judgment. We feel more grounded and present which cultivates natural openness and interest in the world around us.

2.)Stuck: From the Present to the Emerging Future: Believing that there is wisdom within a sticky situation, this practice is a process that transforms a present challenge into a future possibility.






Fundamental to Arawana Hayashi's teachings of Social Presencing is the concept of body-mind synchronization, an invitation to rest our attention (mind) on the feeling of the body. When mind and body are synchronized, awareness is naturally present. This gives access to a holistic intelligence, enlivening our connection to the earth body and the social body (our group, community and social environment).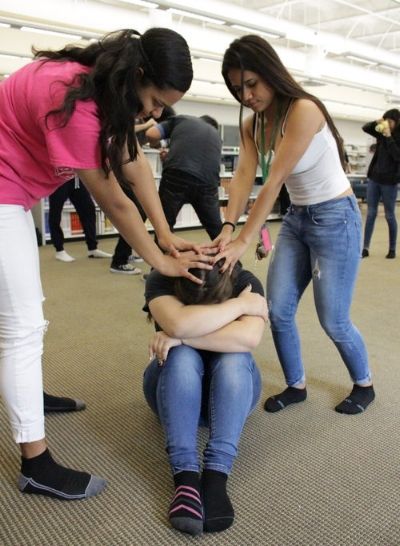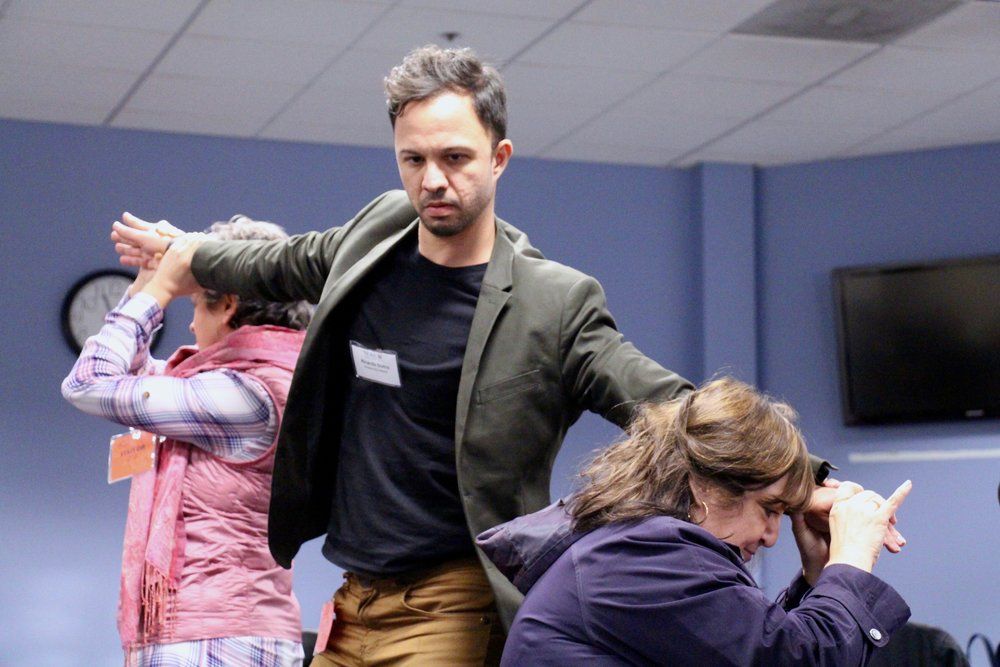 SOCIAL PRESENCING TASTER SERIES

Explore How Social Presencing Can Benefit You
Cultivate listening to the language of the body.

Inviting the body to take the lead.

Allows our thinking mind to step back and the body's feeling to come forward.

Develop your body sense of the social environment and discover what is emerging in a group.

Give more options to navigate challenging situations such as conflict or unexpected change.

Cultivate more comfort in not knowing and open to what might be trying to emerge.
SOCIAL PRESENCING TASTER SERIES
Instructors

Carol Zahner
MS, Dipl PW

A co-founder of Processwork Latin America, adjunct faculty at the Process Work Institute and La Escuela de Trabajo de Procesos in Barcelona. Her current research explores the combination of Processwork and Social Presencing in individual and group work; and teaching in ways which honor cultural differences.


Annie Blair
MA, Dipl PW, RSME
Annie uses Processwork, Social Presencing and Authentic Movement to support and accompany individuals and groups who are curious about the ways they move through the world.
SOCIAL PRESENCING TASTER SERIES
Dates and Times
August 4 - Session 1:


6 PM (CET)

August 4 - Session 2:


September 7 - Session 1:

9 AM (PDT)
NOON (EDT)
6 PM (CET)

September 7 - Session 2:

4 PM (PDT)
7 PM (EDT)
9 AM (AEST) (Sept. 8)

October 6 - Session 1:

9 AM (PDT)
NOON (EDT)
6 PM (CET)

October 6 - Session 2:

4 PM (PDT)
7 PM (EDT)
10 AM (AEDT) (Oct. 7)


Each Session Will Run 75 Minutes
Space is Limited
Reserve Your Spot Today