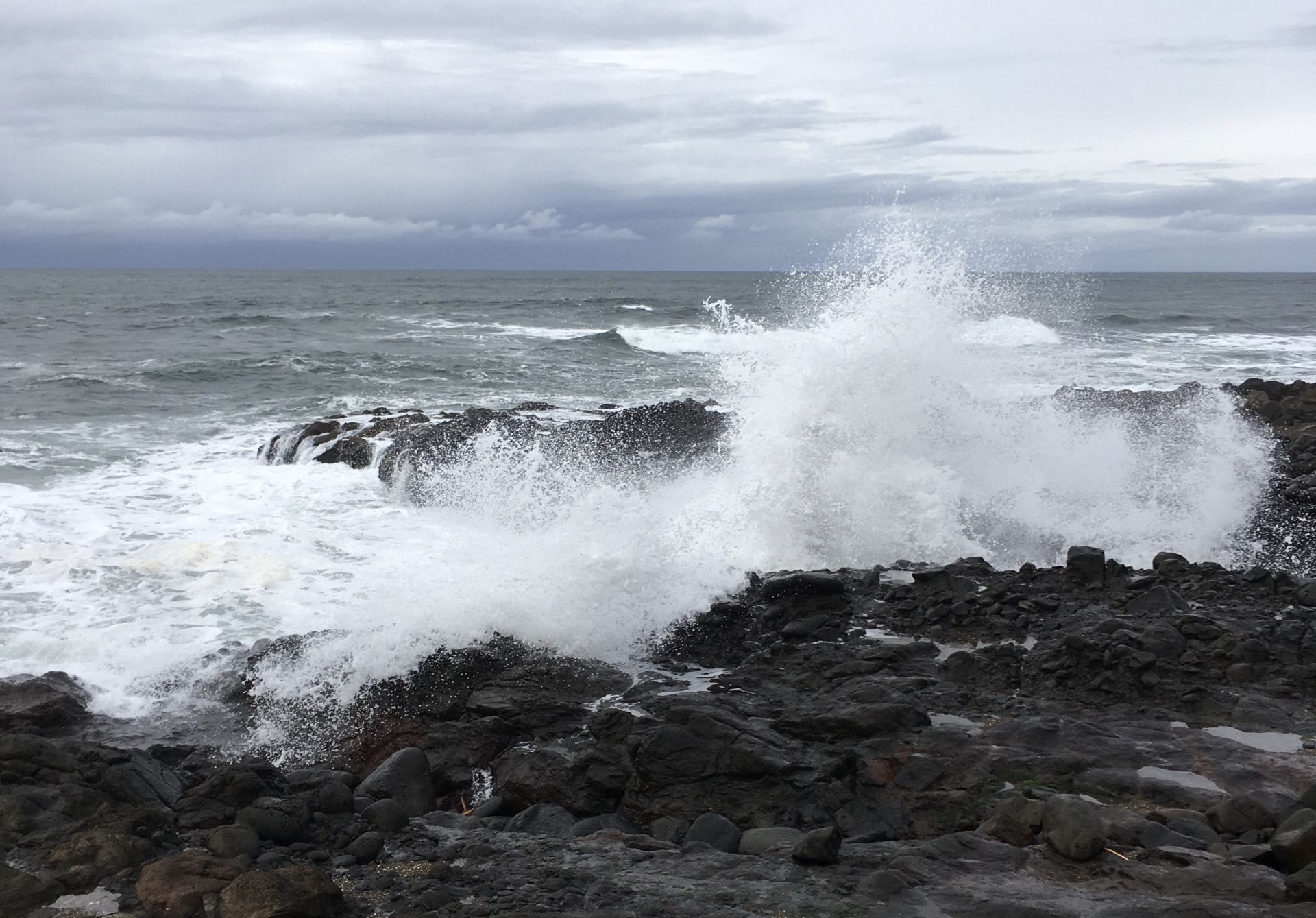 tools and practices for the long haul
Early Registration $450 until July 1st

Use discount code: SAearlyREG at checkout
Financial Equity Options Available
Contact us about a fee that is fair for you
Email pwi@processwork.org
Sustaining your
Activism

Intensive July 23-31, 2022
Changing the world
takes love and power,
patience and determination.
Everyone needs support to sustain their activism.

Process Oriented Concepts,Tools and Practices
This special intensive will provide tools, practices and ideas to build community and our own resilience for sustainable change and collaboration.
Join us for this special immersion in tools and practices for sustaining activism.
Resource the Work You Need To Do
How do we sustain our activism to make the impact we need to make?
How do we stay grounded so we can address racial injustice and the impacts of slavery, colonization and global financial inequities?
How do we take care of ourselves and each other so we can sustain our energies for the long haul?
How do we deal with the overwhelm as we navigate and process strong emotions like fear and rage and grief?
How do we create open forums to build participation, invite multiple perspectives and foster communication?
How do we work with conflicts and act together to bring about a just transition to the climate emergency?
How can we confidently talk about race and move toward justice together?
Processwork Skills and Methods to Sustain Your Activism

go deeper into the things that matter
This special intensive will provide tools, practices and ideas to build community and our own resilience for creating collaboration and sustainable change. We will practice getting to know ourselves as activists as we experiment with process-oriented tools and methods to create sustainability within our organizations and communities.
Learn:
Practices for working with your own unique path as an activist
(your personal "myth")

Strategies and practical experience in working with conflict by supporting and dialoguing with different points of view

Techniques for working with burnout: access unexpected resources for sustainable change
How to identify with your social power (your rank) and using it well for yourself and for others

Experiential tools for keeping a larger picture that can hold all viewpoints: metaskill of eldership and
understanding roles and 'ghost roles'

Framework and skills for going deeper into conflict hotspots - with focus on the interlinked issues of
Racial Justice and the Climate Crisis
Engage and Collaborate with a Group of International Learners Over Six Days
Renew Your Energy and Find New Directions
Sustaining YOUR Activism 2022
Hosted by an
Experienced and Dedicated Team
18 Course Hours Over 6 Days

Experiential - Online - Immersive

Attend Live or With Class Recordings

Saturday July 23, 10am-1pm (Pacific):
10 am Welcome with the full teaching team
11am - 1pm
"Self-Care for Activists: Connecting to your Life Myth"
with Rhea and Marissa Seiler

Sunday July 24, 10am-1pm (Pacific):
"Engaging the World: Conducting Public Open Forums"
with Bill Say

Monday July 25 - rest day

Tuesday July 26, 10am-1pm PST:
"Let's Talk About Race"
with Diane Wong and Pharaoh Saunders

Wednesday July 27, 10am-1pm (Pacific):
"Working towards Climate Action"
with Irina Feygina and Elva Redwood

Thursday July 28, 10am-1pm:
"Intersections: Climate Justice - Race and Environment"
with Diane Wong and Irina Feygina

Friday July 29 - rest day

Saturday July 30, 10am-1pm PST:
"Closure and Integration"
with Rhea and Marissa Seiler


Sustaining YOur Activism 2022
Course Details & Times
PROCESS-ORIENTED ACTIVISM AND THE DREAMING UNIVERSE

July 23 @10am - 1pm

(PST)

with Rhea and Marissa Seiler
Join us to explore process-Oriented activism and the Dreaming Universe. Explore and discover your own vision and purpose as an activist. You'll work with your first dreams and memories of activism as a window and guide into your activist's journey. This inner dreaming experience connects you to something bigger than yourself, the dreaming field that holds the whole of your activist life, your deepest motivations and feelings. This connection sustains you in the tensions, polarities and conflicts that are inherent in this journey, as well as providing a feeling of coherence when you are close in with this mythic connection in your activist life.
About the faculty: Rhea Shapiro, M.A., Dipl.PW. Rhea is a trainer and therapist at the Process Work Institute in Portland Oregon and is the PWI Board of Directors Chair. She works internationally as a therapist and supervisor and has a background in activism and theater. Most recently she is working to support the Diversity, Equity and Inclusion process at PWI. Rhea says, "Processing is a joy and a challenge that makes life continually interesting and engaging.

Marissa Seiler M.A., Dipl.PW., is a queer, mixed-race Asian American facilitator and conflict resolution practicioner living in Portland. Her work focuses on leadership ethics, interpersonal connection, and personal power. She specializes in highlighting external and internal power dynamics within conflict, and the potential to transform conflict as a means of authentic connection, and deep collaboration. She believes in the potency for transformational change on both a macro systemic and micro interpersonal level. As a Process Work facilitator and educator, she empowers individuals and organizations to grow at the edge of their own emergence.
ENGAGING THE WORLD: CONDUCTING PUBLIC OPEN FORUMS
July 24 @ 10am - 1pm (PST)
with Bill Say
Our world, cities and communities need…you, us!
One potent way to engage the world, and address local and social issues is through open public forums. Open forums are a place where people can come together to discuss and explore an issue of mutual concern and build a sense of community. And, one way of sustaining your activism is by connecting to roles that emerge in the forum and may enrich your own views and sense of wholeness.
This class is an introduction to facilitating process-oriented open forums. You'll learn key ideas to help you organize, structure and facilitate such a meeting in your community.
What will I learn?
Discover how connecting to nature spot energies can help you hold diverse stakeholders and provide a base for more sustainable activism
Learn a simple forum structure that can build participation, invite multiple perspectives and foster communication
Practice an "inner open forum" that can help you build your diversity awareness and prepare for the "outer" event
Practice engaging in a mini open forum: to hold the diversity of perspectives and positions that are expressed and begin to integrate "other" positions that may enhance your own views and wholeness
About the faculty: Bill Say, M.A., brings over twenty years of experience to the intersection of diversity awareness training, conflict resolution, and community building, including work in Asia, Europe and the Middle East. His organizational consulting includes work with the Cities of Berkeley, Richmond and San Rafael; Alameda County Human Resources; the Highlander Research and Education Center; Sustainable Economies Law Center; UN Refugee health organizations (UNRWA); New Energy in China; and Independent Thought and Social Action in India. Bill is an adjunct faculty member of the California Institute of Integral Studies, the Wright Institute, Process Work Institute and JFK University. He is a Mindell Process Work Diplomate. Bill is Korean Japanese American; cis, male and straight identified; spiritually oriented; married to Linda and parent to his son Gabe. www.billsay.com

LET'S TALK ABOUT RACE

Tuesday July 26 @ 10am-1pm PST:

with Diane Wong and Pharaoh Saunders
In this seminar we will invite participants to dive into America's Black/white race issues.
Our topic is white supremacy, a system of oppression developed to benefit a white ruling class and later extended to benefit many degrees of whiteness.
This seminar is for activists, facilitators and others who want to practice race dialogue and want to develop more confidence in discussing race with mixed-race groups. First, we focus on points of Black and white American history. Then we move to dyads where individuals speak on questions raised by the presentation. Finally, we engage in a facilitated fishbowl to allow participants to discuss race amongst themselves.

Join us for a unique opportunity to practice talking about race. Later, when you engage in discussions about race, you will be glad you practiced.
About the faculty:
Diane Wong JD is a certified mediator, facilitator, and global conflict resolution processor. Born into a Black, Chinese, Mexican, Irish, & Native American family, Diane grew up as a member of Cleveland's Black community and attended a segregated school system. Diane is a graduate of Harvard Law School, Yogi, Co-host of Let's Talk About Race; Founder and Director of The Racial Justice Collaborative, and Board Member of the Process Work Institute.
www.racialjusticecollaborative.com/

Pharaoh Saunders. Pharaoh is a
Legal studies student and paralegal intern.
Pharaoh is a young man passionate about history and its role in the space of racial justice, a founding member of the racial justice collaborative, cohost of the award-winning radio show, Let's talk about race, and a passionate writer and Tabletop gamer.


WORKING TOWARDS CLIMATE ACTION

July 27 @ 10am-1pm (PST)

with Irina Feygina
and Elva Redwood
The climate crisis is here and transforming our planet, societies, communities, and lives. How can we work toward personal and collective climate action amidst the enormity and complexity of the challenge? A key step is improving our ability to be in relationship – with the planet, with our collaborators and compatriots, and with ourselves. Many efforts at addressing climate change fail because people and groups are not able to hear and respect each other, develop a coherent vision, work together, and address the many conflicts that arise in their relationships. In this class, we will learn vital tools for creating, repairing, and sustaining relationships in context of climate action. These tools can be used in working through inner conflicts, as well as interpersonal challenges within organizations, groups, and societies.
About the faculty:
Irina Feygina, PhD is a process-oriented facilitator and social psychologist who supports individuals and groups to deepen self-awareness, strengthen relationships and communication, and embrace conflict as a doorway into discovery and transformation. Her passion is applying these tools to support climate change mitigation and sustainability efforts.

Elva Wolf Redwood is a Processwork Diplomate practicing with individuals, couples and groups in Portland, Oregon, USA. They volunteer at a Climate Justice organization, as a facilitator and trainer in relationship, conflict and inner-work skills. They further their education and practice beyond Processwork, studying different approaches to trauma healing and prevention. Elva is a writer and a lover of dogs and knitting, and they live with the challenges of chronic illness. elvaredwood.com


INTERSECTIONS: CLIMATE JUSTICE - RACE AND ENVIRONMENT

July 28 @10am-1pm PST:
with Diane Wong and Irina Feygina
Racism and climate change stem from shared roots of societal injustice and oppression. In this class, we will first explore the systemic causes of environmental injustice. We'll focus on the example of redlining in the United States to understand its dynamics, and share personal stories to explore the consequences of these policies. We will then learn a powerful approach for working on personal and community experiences of oppression and injustice in a way that helps to discover one's source of power – power cultivated through transforming difficulty and hardship. This inner power can then be directed toward taking outer action to address climate and environmental injustice in the world, and be an ally in one's activism.
INTEGRATION AND MAPPING YOUR JOURNEY

July 30 @ 10am - 1pm (PST
with Rhea and Marissa Seiler
This last class focuses on following and mapping your process throughout these days of learning together. What are the energies you have been working with and what do they tell you about yourself and who you are as an activist? What do you particularly bring to the table, and what are your learnings about yourself? There will also be time to address questions and unfinished processes.
We will support connections for networking and going further.
Financial Equity
PWI recognizes the global financial disparities that unequally impact people's opportunities to participate. PWI offers equity options whenever possible. If you wish to attend but are impacted by financial disadvantage, please contact us via email at: pwi@processwork.org
Sustaining Your Activism 2022
Renew Your Energy and Find New Directions
Engage and Collaborate with an International Group

This Intensive Will Help You:
Encounter and work with new inner and outer resources for change

Connect with colleagues, establish new relationships and build your network.

Discover embodied, creative tools for remaining centered and resilient

Help shift your perspective from a victim role to empowerment

Access innovative, nonlinear methods for creative problem solving.

Build emotional capacity and new practices for tackling burnout

Understand and claim your own unique activist path.
Follow Your Dreams, Listen to your Body, Deepen Your Relationships, and Make your Unique Impact
Take Your Practice to the Next Level

Sustaining Your Activism Intensive
July 23-28, 2022
Space is Limited...Sign Up Today
Do I Need Any Special Background To Attend?
No prior knowledge is required. This intensive will introduce you to a powerful transformational approach to leadership and coaching, developed by Arnold Mindell, PhD, known as Processwork or Process Oriented Psychology.
For more information, go to the About Processwork page or visit our blog to read diverse perspectives and applications of the work.
Celebrating our friends at RJC
The Racial Justice Collaborative (RJC)
RJC is a dynamic Black-led, multi-racial, multi-generational justice organization working to transform the energies of inequality and anti-blackness to advance a just and equitable society that serves all of its people. RJC members are mediators, facilitators, communicators, educators, therapists, and visionaries.
The Racial Justice Collaborative was founded by Diane Wong in the Boston area of Massachusetts, and members hail from all over the US.
Using an interdisciplinary approach, RJC members examine all aspects of race education and conflict to hold space so that all voices engage in dialogue with one another. RJC cultivates individual and organizational transformation as they guide participants toward equity and healing.
Find out more: www.racialjusticecollaborative.com
Important Participation Information
Workshops are recorded to provide on demand access and the opportunity to review and study deeply over time. Please be aware that workshops are recorded (except for break out groups). If you speak or show your camera, you will become part of the limited time recording, available to other enrolled participants via the course site. Course site and workshop recordings available until October 31, 2022.
The Intensive is a confidential, adult learning environment. Participant privacy and confidentiality is extremely important for everyone's safety and learning. Please ensure that you keep other participant's personal information private and confidential and do not share identifying details beyond the course participant group.
The Intensive is a confidential, adult learning environment focused on personal and community transformation. The activities may elicit emotional and psychological stress. If you have experienced psychological difficulties either in the past or present that may impact your participation, please consider carefully if this event is right for you. While all care is taken to support individuals, each person is responsible for their own needs and boundaries. By registering for the Intensive, you agree to take personal responsibility for your experience and to seek out support if you need it.
The Intensive is taught in English, with an awareness and sensitivity to the experience of those for whom English may be a second (or third or fourth) language. We welcome a multilingual group and ask for shared awareness of the challenges of using English when it is a second language. Participants should ensure they are comfortable with their own level of understanding of English conversation and instruction.